A Message from Our Pastor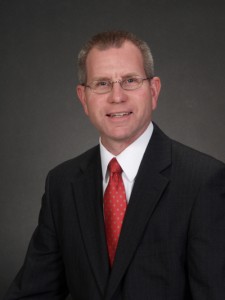 We want to welcome you to Grace Bible Church of the White Mountains at the edge of the beautiful White Mountain region of New Hampshire. Finding the right church for you and your family is a daunting task, but we believe that you won't find a more friendly and welcoming place to worship the Lord.
Our church was founded in 2022 after the merger of Grace Baptist Church of Plymouth, NH, and the Baker River Bible Church of Wentworth.   "We exist as a church to glorify God by leading people to an individual passion to know God through His Word, and a corporate effort to make Him known in His world." Our motto is "Knowing God through His Word… Sharing the Truth of HIs Gospel to His World." The Lord has blessed us with a friendly, balanced, and growing congregation of faithful followers of Jesus Christ from Wentworth, Plymouth, Rumney, Wentworth, Warren, Enfield, Piermont, Holderness, and Meredith. We love what God is doing here and would love to have you visit! Perhaps Grace Bible Church of the White Mountains is where God wants you to serve and grow as well. If you have any further questions, please give us a call at: (603) 530-2866.
We are currently meeting at the former facility of the Baker River Bible Church at 259 Rt. 25, Wentworth, NH.  Visitors are always welcome!  Our service times have changed recently, too.  Sunday School is at 10 AM and the Worship Service is at 11 AM.
You are more than welcome to join with us as we minister to the many souls in this beautiful region of New Hampshire. So come, and GROW in GRACE with us this week.
In Christ's Service,
Pastor Steve Anglea
SERVICE TIMES
Sunday
10:00 AM
Children's and Adult Sunday School Classes
11:00 AM
Worship Service
Wednesday
7:00 PM
Prayer Meeting and Teen Bible Study
7:00 PM
Patch the Pirate Club for ages 4-12
WHAT CAN I EXPECT AT EACH GATHERING?
10:00 AM Children's and Adult Sunday School
On Sunday mornings at 10:00 AM we gather for 45 minutes of age-appropriate Bible Study, in which we study the meaning of God's Word and how it applies to various life stages. We desire to provide a biblical worldview that relates to each individual. We currently have Beginner, Junior, Teen, and Adult Classes. We currently use materials from  Answers in Genesis.
11:00 AM Worship Service
Sunday morning worship is a blend of joyful praise and Biblical preaching as we worship the Lord together. We see worship as each person's response of gratitude and praise for what God reveals about himself through his Word and his Spirit. This worship must first bring glory to God (1 Corinthians 10:31) and then edification to others.
Our morning service includes worshipping God through testimonies, singing, prayer, Scripture reading, giving, and the special ministries of the Word and music. The music we sing at Grace is a worshipful blend of old and new hymns, choruses, and melodies. We choose hymns, songs, and choruses based upon their doctrinal accuracy and praise-worthiness. We emphasize congregational singing, which allows everyone to sing praise to God with one voice. We view the music ministry of a church as a God-given means of teaching and admonishing one another (Colossians 3:16; 1 Corinthians 14:15,26; Matthew 26:30).
Preaching at Grace is largely expositional, which means the pastor preaches through a particular Bible passage and seeks to make the meaning and application clear. Effort is made to understand the original intent of the passage and then transfer the principles over to modern living. The message usually lasts between 30-35 minutes with the service dismissing by 12:00 Noon.
Many Sundays, we have a "pot-luck" meal following the morning service to give more fellowship time among the congregation. Visitors are welcome to fellowship with us.
7:00 PM Wednesday Evening
Children's Patch Club
Our children's "Patch the Pirate" ministry for ages 5 through grade 6 is designed to encourage the memory and application of the Bible to young lives with the ministry of singing. They meet in the spacious basement.
Adult Prayer and Bible study
Members and guests gather for a time of Bible study and prayer. Our goal in Thursday Night Bible Study is to teach on topics and texts that keep the folks prepared to meet the demands of real life. We then spend about half of our time sharing requests and praying for the physical and spiritual needs of our church family.
Teen Prayer and Bible study
Our teens have begun meeting together for Bible Study, prayer, and some fun activities.  The teens are currently studying "Living the Exchange."  All teens are welcome.
FAQs
What should I wear?
Our dress is a reflection of our diversity. Typically there is a balance between casual and business-casual, though you will find anything from sports coats to jeans. There is no "dress code" at Grace although we do seek to follow the principles of modesty, appropriateness, and reverence.
Where do I go when I get there?
There is plenty of parking next to the Baker River Bible Church and the main entrance is at the front of the building.  If someone needs to use a wheel chair, there is handicap entrance in the rear of the building under the canopyl
Do you offer childcare?
We offer childcare at every Sunday and Wednesday ministry. This ministry includes a nursery through age three as well as a Junior Church on Sunday. Our infant nursery is kept clean fresh and is downstairs.  Our ladies love to care for our little ones. On Wednesday, we offer a nursery for infants to age 4. The rest of the children are involved in our "Patch the Pirate" ministry.
What kind of music will I hear?
At Grace you will hear Christ-honoring congregational and special music. Traditional but joyful congregational singing plays a major role in our worship services. We believe that the purpose of music is to exalt our Savior and edify our members. We offer children and adult choirs ministries, as well as special music by our 4 pianists and varied church members.
Is your facility handicap friendly?
Yes. There is a handicap entrance in the rear of Baker River Bible Church.
What version of the Bible do you use?
We typically use the English Standard Version (ESV) from the pulpit but our members and guests follow along in a variety of accurate, conservative translations according to their own personal preference.
How long are your services?
Typically, our morning worship service runs from 11:00 to around 12:00 Noon . Wednesday evening ministries last 1 hour.
How can I know for sure that I am going to heaven?
Learn how you can receive God's grace today.