P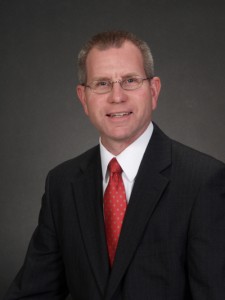 astor Anglea and his family moved to New Hampshire in June of 2014 from Pennsylvania. He was raised in Ohio and Virginia as a pastor's son. Through high school, he served in the bus and youth ministries. After 6 years of undergraduate and graduate studies in Bible, he began teaching in a Christian School in VA. There he met his wife, Patty. After marriage, they continued to serve in the Christian school. In 1986, the Lord called him to be a Youth Pastor in Wilson, NC, where he served for 12 years. In 1998, the Lord called him to be an Associate Pastor in PA. After nearly 30 years in youth ministries, the congregation of Grace Baptist Church called him to be their first full-time pastor in 2014.  In 2022, Grace Baptist Church merged with Baker River Bible Church of Wentworth.  After the merger, the new church is call Grace Bible Church of the White Mountains.
Pastor Anglea lives in Rumney, NH, and enjoys hiking, biking, skiing, and tubing with his family. Pastor Anglea and Patty have 7 children and 15 grandchildren.
As the pastor of the church, Pastor Anglea desires to be a spiritual help to you and to families in the Plymouth, Rumney, and Wentworth area.  His goal is to preach the Word of God with clarity, conviction, and compassion. The Bible has an answer for every situation of life and will minister grace to every hearer! Pastor Anglea welcomes you to come and experience the GRACE of God at Grace Bible Church of the White Mountains.