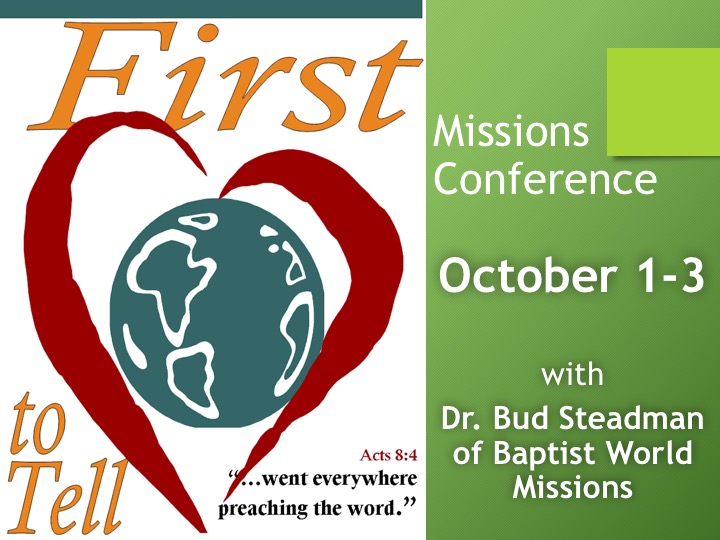 October 1–3, 2017
Grace Baptist Church of Plymouth will host its first ever Missions Conference October 1-3, 2017, with the theme, "First to Tell."  Dr. Bud Steadman, the Executive Director of Baptist World Missions, will be the keynote speaker for these three days.  Brandon and Laura Bowen, missionary appointees with Baptist World Mission to Madagascar, and Justin Weberg, Pastor of Community Baptist Church of Colebrook, NH, will also attend to present their ministries.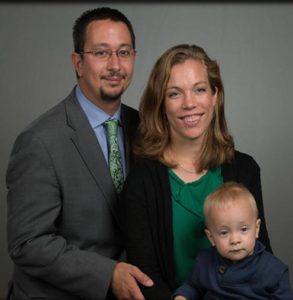 The schedule is below: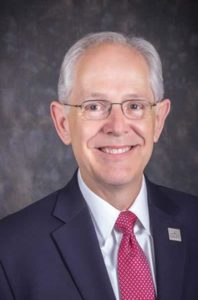 Schedule:
Sunday School – 1:30 PM
Worship Service – 2:30 PM
Fellowship Meal – 4:00 PM
Monday – 7:00 PM
Tuesday – 7:00 PM
Dr. Bud Steadman will be preaching a series on "The First Christians" from the Book of Acts.  All are welcome.